Bathrooms are seriously Underrated
BEST BATHROOM REMODELERS WINTER PARK FL
Bathrooms are seriously underrated. They are one of the most pivotal parts of your home. When you're feeling ill, drained, or exhausted, you're most likely to jump in a warm bath to unwind. After a long day of work, raising kids, and running errands, you'll take 20 minutes of solitude in a hot shower. Your bathroom should feel inviting, and it's our goal at NuKitchen Designs to make that happen.
If you're looking for a bathroom remodel near you in Winter Park, FL., our team is the one to tackle the job. We have worked tirelessly building bathrooms in the Winter Park area to allow residents to feel at home after the most hectic of days.
Our bathroom remodeling Services
Our kitchen and bath remodeling services have covered all of the bases! We follow a unique process to make sure our customers feel supported and in control throughout the entire remodel. Our bathroom remodeling company offers inexpensive, cost-effective solutions while still bringing luxury to your home.
Our bathroom renovation company offers free, no-obligation consultations, so you can feel good about hiring us. We've worked tirelessly building a strong reputation in the Winter Park, FL area, and we'll be happy to take on your partial or complete bathroom remodel.
Cost of Bathroom Remodeling
The cost of your remodel will depend largely on the size of your bathroom and the finishes you choose. Because of this, it's challenging to provide a number without meeting with you to discuss your needs and see your space. You can expect anywhere between $5000 and $50000 depending on many factors such as the size of the renovation and your choice of cabinets, fixtures, and flooring.
At NuKitchen Designs, we value providing cost-effective options. We use a list of preferred vendors to ensure that we keep the cost of your remodel down while still providing exceptional results.
Josh has also mastered the craft of determining where to spend and where to save. He will work with you to create the best pricing options available to meet your budget.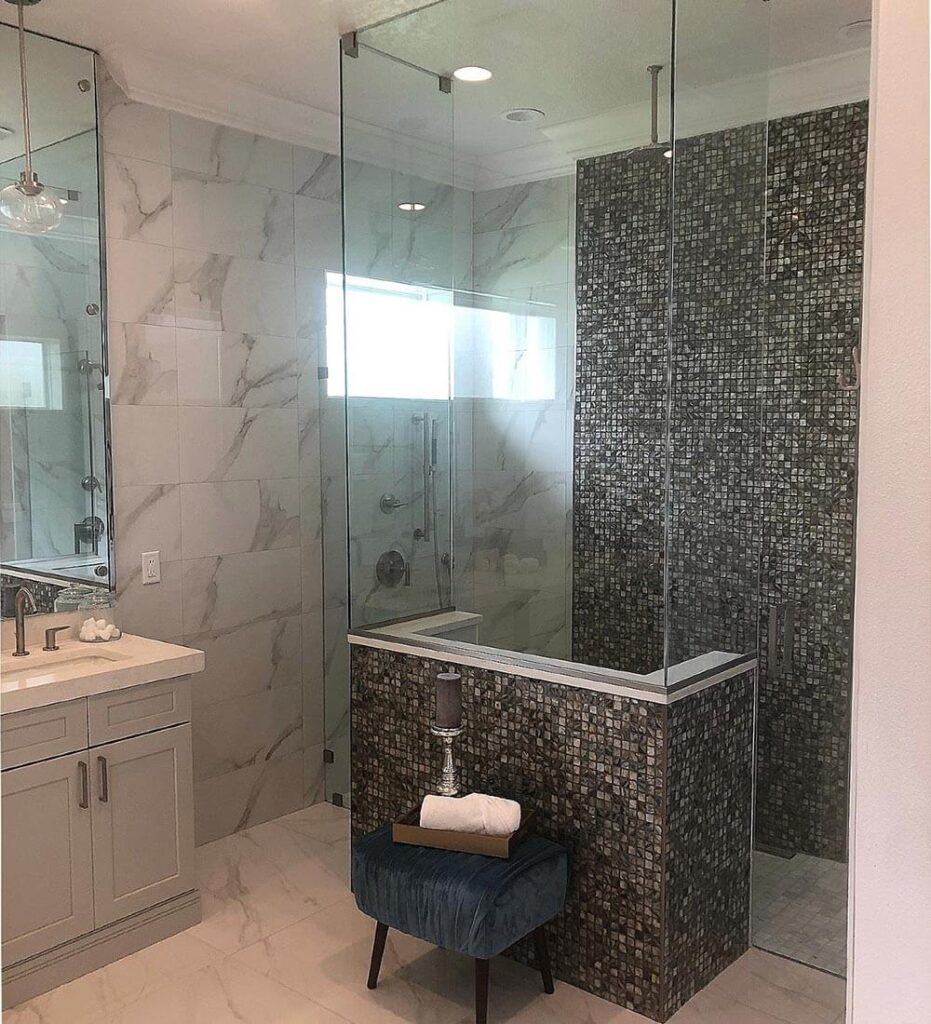 We want you to feel as though your experience is tailored to you, which is exactly why our showroom attracts so much business! In our showroom in Winter Park, FL., you can get to see different styles, finishes, and designs. This will allow you to choose the best option for your home!
Because of our showroom and ample working space, we have the opportunity to make quality cabinets regardless of what service option you decide. Our cabinet makers and cabinet refinishers are ready to take on the job and provide an exceptional final product every time.
Book A FREE Consultation Today!
Once you book a free no-obligation consultation with us, our specialists will be able to provide a good idea of what your budget and time requirements will be.