Small kitchen remodeling spaces pose a significant issue for homeowners in many Orlando subdivisions. These modest areas often need more space for storing kitchen essentials, hindering everyday functionality. It's not just about cramping your culinary style. It's about making your kitchen a haven of practicality and comfort. 
When confronted with the limited horizontal area, kitchen remodelers are turning their eyes skyward. Maximizing vertical space in kitchen design can be transformative, offering a solution to small kitchen woes. This innovative approach leverages every possible inch, from floor to ceiling. 
Innovative storage solutions, clever design, and space maximization are all crucial aspects of small kitchen remodeling. Vertical space utilization is a pivotal aspect of this, where kitchen renovation professionals craft custom solutions to lift your kitchen's functionality and aesthetics to new heights.
A Closer Look at the Benefits of Vertical Space
Vertical space utilization involves utilizing your kitchen's wall and ceiling. This upward exploration isn't limited to hanging pots and pans. Hence, it's about innovative storage solutions, creative arrangement, and a well-planned layout that maximizes your kitchen's potential. 
Maximizing vertical space in small kitchens creates a more open and functional room. It multiplies storage options, reducing clutter and enhancing efficiency. Moreover, it provides an opportunity for aesthetic enhancements, turning blank walls and empty spaces into design elements. 
Strategies to Maximize Vertical Space in Small Kitchen Remodeling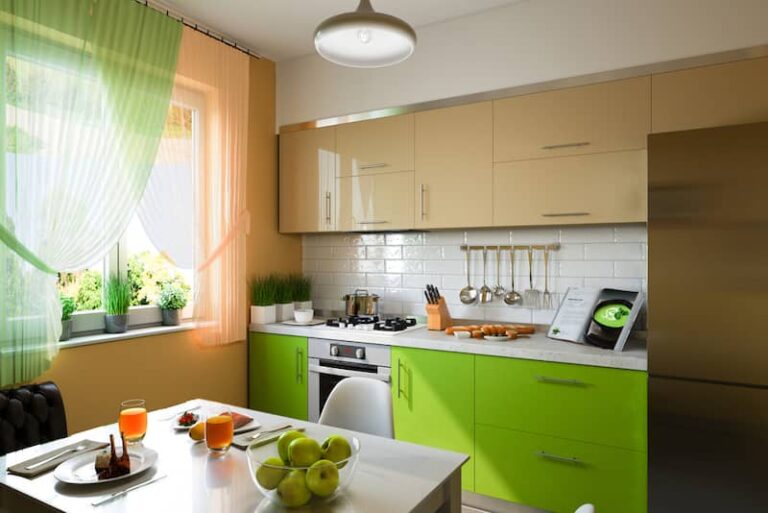 The importance of planning and layout
Before beginning your small kitchen remodeling journey, assess your needs. Then, identify what items you need to store and how often you use them. Understanding your lifestyle will help you tailor a kitchen layout that maximizes vertical space while suiting your unique needs. 
2. Understanding your kitchen's potential
Your kitchen's potential is more than its square footage. It's about visualizing the opportunities within your vertical spaces. Each wall, corner, and ceiling presents innovative storage and design opportunities. 
Building up: Utilizing wall space
1. Installing floating shelves
Floating shelves offer additional storage and serve as a platform for displaying decor, cookbooks, or dishes. They add personality to your kitchen, turning simple storage into a design statement. 
2. Advantages of wall-mounted cabinets
Wall-mounted cabinets are another excellent vertical storage solution. Ceiling-height cabinets, in particular, provide a wealth of storage and make the most of your vertical space. Plus, they draw the eye upward, creating the illusion of a larger kitchen. 
Making the most of your ceiling
A hanging pot rack can serve as a storage workhorse and a focal point for your kitchen. It offers easy access to your pots and pans, reduces clutter, and brings a touch of professional kitchen chic into your home. 
2. Overhead storage solutions
Consider overhead storage solutions like ceiling-mounted racks for seldom-used items. This underutilized space can store seasonal items or bulky pots that occupy precious cabinet space. 
Capitalizing on unused spaces
The space above your cabinets presents a golden opportunity to store less frequently used items or display unique kitchen decor.  
2. Utilizing the space over the refrigerator
Similarly, the area over your refrigerator can house baskets for additional storage or serve as a home for your microwave or other small appliances. 
If your small kitchen includes an island or peninsula, these can provide vertical storage opportunities. Tall cabinets or shelves can provide ample storage without impeding the flow of your kitchen. 
Innovative Products and Solutions
A. Innovative wall storage products
Many companies have developed innovative wall storage products, such as magnetic knife strips, wall-mounted spice racks, or utensil pegboards. These solutions can turn your wall into a practical and appealing storage hub. 
B. Vertical drawer organizers
Vertical drawer organizers are another great solution. They allow you to store items like baking sheets, cutting boards, and trays upright, making them easily accessible and saving space. 
C. Space-saving appliances designed for vertical spaces
Investing in space-saving appliances designed for vertical spaces, such as compact ovens or refrigerators, can make a significant difference in small kitchen remodeling. 
D. Technology and its Role in vertical space optimization
Technology plays a crucial role in vertical space optimization. Consider smart gadgets, like wall-mounted tablets for recipes or motorized cabinet lifts for easy access. These advancements meld convenience with space-saving efficiency. 
Practical Considerations and Challenges
A. Safety considerations when utilizing vertical space
When maximizing vertical space, safety is of the utmost importance. Ensure items are securely stored and that heavy objects are kept at a manageable height to prevent injury. 
B. The balance between functionality and aesthetics
While the space quest is vital, balancing functionality and aesthetics is equally important. The best small kitchen design fuses practical storage with tasteful elements to create a welcoming and efficient space. 
C. Accessibility issues and solutions
Maximizing vertical space might pose accessibility issues. Consider pull-down shelf mechanisms or step stools to ensure every item in your kitchen is within easy reach. 
As with any remodeling project, cost is a factor. However, many vertical space solutions are budget-friendly, and the improved functionality and increased home value can be well worth the investment. 
Hiring the Right Professionals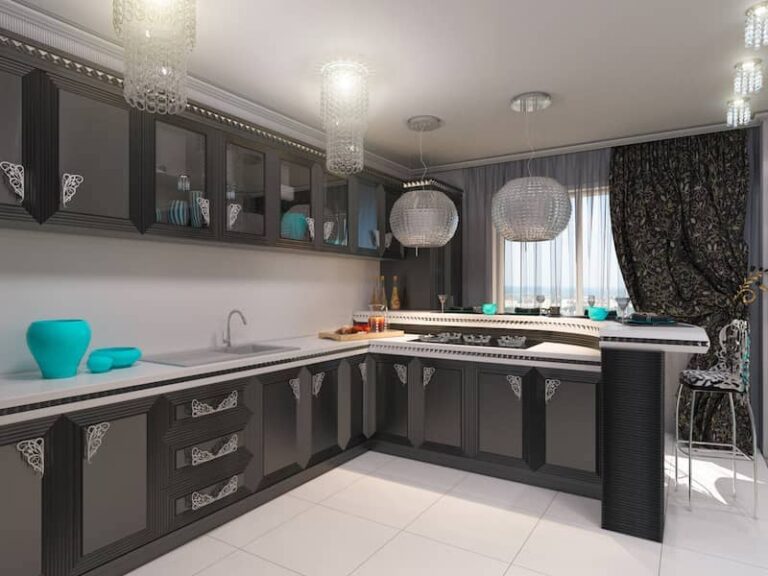 A successful small kitchen remodeling project requires skill, expertise, and creativity. Therefore, hiring experienced kitchen remodelers is crucial. These professionals understand the intricacies of space maximization and have the know-how to transform your kitchen. 
Choosing the right small kitchen remodeling contractor in Orlando starts with research. Look for contractors with positive reviews, extensive portfolios, and a proven excellent customer service record. Also, always ensure they're licensed and insured according to Orlando's regulations. 
Your remodeling professional should also understand Orlando building codes and permits. This knowledge ensures your remodeling project aligns with local regulations, ensuring safety and adding value to your home. 
Be Creative in Reimagining Your Kitchen Space
Maximizing vertical space in small kitchens opens up a world of benefits. It's about transforming your kitchen into a place of functionality, style, and comfort. With strategies that cover planning, wall and ceiling storage, unused spaces, and innovative solutions, your small kitchen has limitless potential. 
Orlando homeowners, don't let a small kitchen limit your culinary aspirations. See beyond the confined. Space and reimagine what your kitchen could be with thoughtful planning and a little creativity. Your small kitchen could morph into a functional and visually appealing room with the right vertical space solutions. 
Small kitchen remodeling can feel overwhelming. But with experienced kitchen remodelers like Nu Kitchen Designs, you're not alone. Your dream kitchen will become a reality with their help.