Kitchen remodeling, compared to other remodeling projects at home, can be very expensive. There are good reasons behind this. First, we want it to be complete with all the appliances and fixtures that we can use. And second, we all take pride in what our kitchen looks like. While it can cost you a lot, you can still save on your next kitchen remodeling project if you just choose to be smart in your decisions. To help you on your project, here are some tips:
More than actual construction, planning also takes a lot of time. You should do your own research before suggesting what you require from your kitchen remodelers if you decide to get one. Find cheap but quality suppliers for the materials that you will need. Also, get to know your kitchen well, the spaces, the doorway, counters, and all that. Draw and try to put on the paper the measurements that you have so that you know that you maintain a good amount of space in your kitchen. This way, you can imagine if your ideas will work for your kitchen. And you can also easily communicate the same to your contractor.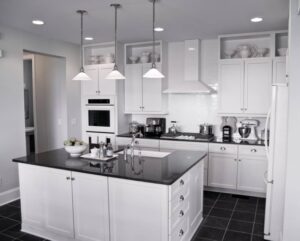 2. Choose the right appliances.
Whether the goal is to be fancy or not for your kitchen remodeling, you need not choose the most expensive, eye-catching appliances. Consider your actual cooking needs and skills. Unless cooking or baking is your passion, you may want to spend more on others features of your kitchen, such as flooring or cabinets. Note that appliances are easily replaceable compared to these features. 
3. Keep the location of your pipes, electrical outlets, and walls.
Unless it is necessary to change the location of the plumbing pipes, electrical outlets, or walls, you need not be so aggressive in changing everything in your kitchen. Besides saving on money, time, and effort, you are making sure that you do not create bigger damage to the foundation of your home or the other parts. Reconstruction costs can be so costly too.
4. Always choose quality.
Your kitchen is more than looks. The materials, appliances, and decors should be of high quality. Choose the ones which require low maintenance and come with long warranty periods. If it lasts longer, you need not do kitchen remodeling projects as often as necessary. Kitchen contractors can help you find great options in the market. Plus, if you suddenly move to a new home, you are sure that this part of your home will add value to your property.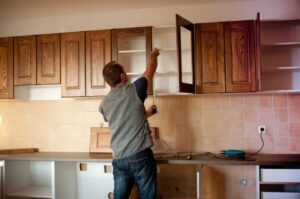 5. Hire a trusted local kitchen remodeling contractor.
If you cannot do all of these on your own, you can always look around your area to find the right kitchen remodeling contractor for the job. As long as you choose one with a good track record and who includes in the planning stage and charges a fair cost, you will be in good hands. Remember, do not skip the first number even if you choose to hire a kitchen remodeling company. It is better to be on board from start to finish.
Lastly, enjoy the process!