The heart of your home, the kitchen, is more than just a space for preparing meals. A well-designed kitchen can increase your home's value, improve functionality, and create a comforting ambiance. Yet, balancing sustainability and affordability in kitchen renovation becomes crucial in space transformation. This blog post will enlighten you on accomplishing a sustainable and affordable kitchen renovation, touching on every important aspect, from planning to choosing the right kitchen remodeler. 
Understanding the Importance of Sustainability in Kitchen Renovation
A sustainable kitchen renovation implies making eco-friendly choices—materials, appliances, and practices—that minimize negative impacts on the environment. Benefits of going green in the kitchen range from improving indoor air quality, and reducing carbon footprint, to creating a healthier space for your family. More so, sustainable kitchen renovations can save you money in the long run, cutting down on energy and water costs and often improving the durability and longevity of your space. 
Defining Budget-Friendly Kitchen Renovation
A budget-friendly renovation doesn't mean compromising on quality. It entails smart choices that maximize the value of every dollar spent. Keeping your kitchen renovation budget in check involves careful planning, prioritizing needs over wants, and making informed decisions on materials and kitchen remodeling companies. Like sustainability, budget-friendly renovations offer long-term cost savings by selecting durable materials and energy-efficient appliances that incur lower maintenance and utility costs. 
Strategies to Balance A Sustainable and Affordable Kitchen Renovation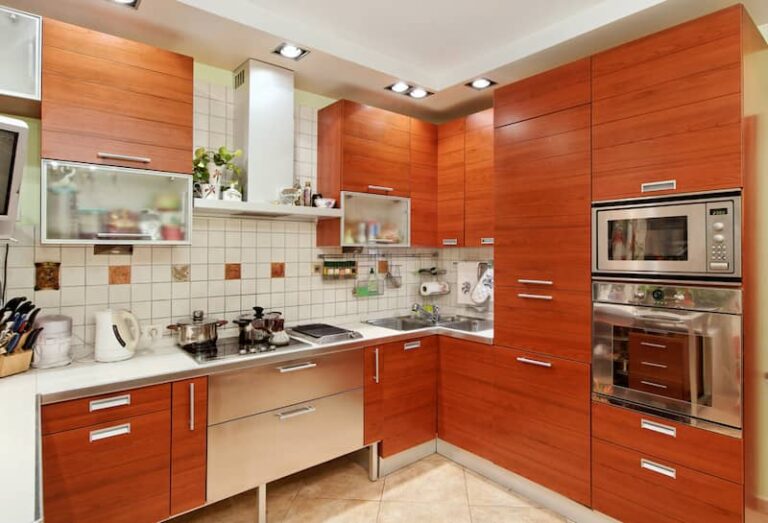 Effective planning is the key to balancing sustainability and affordability. It involves defining a budget, evaluating your needs, researching materials and appliances, and mapping your project timeline. Thoughtful planning can prevent costly mistakes and ensure your kitchen remodeling stays on track. 
Selecting sustainable and affordable kitchen renovation materials can be challenging, but it's not impossible. Opt for recycled or reclaimed materials, like wood or stone, that are environmentally friendly but also unique and affordable. Alternatively, consider long-lasting materials like quartz or stainless steel that, though initially expensive, prove cost-effective in the long run due to their durability. 
Energy-efficient Appliances
Investing in energy-efficient appliances plays a vital role in a sustainable kitchen renovation. In spite of the higher upfront costs, long-term savings on energy bills are significant. Energy Star-rated appliances, for instance, can save you hundreds of dollars in electricity bills over their lifespan. 
Sustainability and affordability also extend to waste management. Donating or selling old appliances and cabinets can help reduce renovation waste and recover some costs. Recycle where you can and try to cut down on unnecessary packaging to minimize your environmental footprint. 
Hiring the Right Contractor
Choosing the right kitchen remodeler is instrumental in a sustainable and affordable kitchen renovation. Look for kitchen remodeling companies with a proven track record in sustainable practices and budget management. They can provide expert advice, source materials, and ensure the efficient execution of your kitchen remodeling project. 
Current Trends for a Sustainable and Affordable Kitchen Renovation
Embarking on a kitchen renovation journey that embraces sustainability and affordability may appear daunting. However, with imaginative planning and informed choices, it's entirely achievable. Houzz's illuminating piece reveals a growing consciousness among homeowners concerning the environmental and financial impacts of their kitchen renovations. It highlights that 92% of homeowners are motivated by sustainability considerations as a pathway to cost savings. 
The article further emphasizes the shift towards energy-efficient appliances. These shrink your carbon footprint and provide substantial long-term savings on energy bills. Moreover, it sheds light on emerging trends in cabinet styles, noting an uptick in the popularity of wood-toned cabinets, an option that successfully marries sustainability and aesthetic appeal. 
This reference highlights the beautiful harmony that sustainability and affordability can strike in your kitchen renovation. It paves the way for a functional, stylish, and environmentally considerate space that aligns with your budget. By incorporating these progressive trends into your renovation blueprint, you can craft a kitchen that satisfies your sustainability aspirations and budgetary needs. 
Achieving Your Dream of a Sustainable and Affordable Kitchen Renovation is Within Reach
In conclusion, a sustainable and affordable kitchen renovation isn't an impossible dream. With smart planning, sensible material choices, investment in energy-efficient appliances, effective waste management, and the right contractor, you can create a kitchen that's kind to the environment and your wallet.  
As you embark on your renovation journey, remember that sustainability and affordability are within reach. Contact Nu Kitchen Designs today to learn how we can help bring your sustainable and affordable kitchen renovation vision to life.