There are many tips on the internet on what to ask or do to find the proper kitchen remodeling contractor for you. If you have done those things, it is not as easy as it seems. There are many people whose contractor has ripped because they were not careful enough in choosing them. Much more not careful in observing, especially after deciding which kitchen remodeling company or contractor to deal with if they do the job as they agreed upon from the start.
It is essential to be meticulous in choosing your contractor so that you will not have regrets and end up having a kitchen that is not up to your standards or even half-baked because of the contractor's shortcuts. You do not want to experience this, so it is best to know the good practices that a professional and responsible contractor should do.
A good contractor will always meet with you to hear your specific needs and wants for your kitchen remodeling project before drawing up any plans. This initial meeting is vital because it allows the kitchen remodeling contractor to get a feel for what you are looking for in your new kitchen, whether you want the inclusion of custom closets or prefer a more traditional space. The contractor should also be able to give suggestions for improving your new kitchen's efficiency or aesthetics without breaking the bank. Furthermore, it will reveal how competent and forthcoming the contractor is in carrying out your request as promised.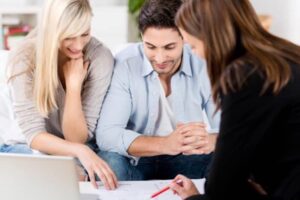 They value your time by making an effort to visit you.
After thoroughly consulting with you about your expectations, a competent contractor will come to your house to take measurements and photographs of the work area after getting all your requirements. They use this information to develop a design and layout proposal for your home improvement, whether for a kitchen or bathroom remodeling project.
During the walkthrough, please take note of how they interact with you. If a contractor is rushing you or seems uninterested, it may be best to look for someone else. You want to partner with someone who is patient and takes the time to understand your vision.
They will provide you with a thorough proposal and quotation.
A kitchen remodeling contractor will prepare a detailed written plan and estimate for the cost of your kitchen remodeling project, including a breakdown of all materials, labor, and other associated costs. Take some time to study the estimate carefully and ensure you understand the costs. They must be willing to talk about and answer your questions and concerns.
They will keep you updated.
What might be so beneficial if your contractor is proactive in keeping you informed on the progress of your project? Also, keep you updated if there are delays or changes to the plan. At the same time, if some unforeseen issues or problems surface along the way, a good contractor will not hesitate to bring them up and seek remedies together.
A kitchen remodeling contractor must be committed to providing quality work. They should only use quality materials that meet your budget and exceed your style, function, and durability expectations. Furthermore, they should also have a team of highly skilled and experienced craftsmen to carry out the work to ensure the correct installation of the project. Furthermore, they will also offer a warranty on their workmanship and materials to give you peace of mind that they stand behind their work.
A reputable contractor will always put your best interest first by discussing all aspects of your project, providing a detailed proposal, respecting your time and effort, keeping you updated, and ensuring the quality of their work. Finding the right contractor may not be simple, but you will be happy with your decision to go with Nu Kitchen Design. They only use top-notch materials and provide excellent service to deliver the kitchen you've always wanted.