According to Debi Mazar, " The kitchen is the heart of every home." It's where we cook, eat, entertain guests, and spend quality time with our loved ones. So, it's no surprise that many homeowners are looking to do kitchen remodeling to create a more comfortable and inviting space. If you're planning a kitchen remodel, here are five practical tips to help you achieve your dream kitchen.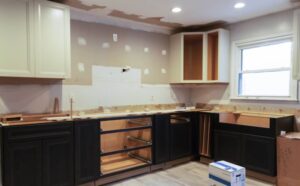 Decide on the scope of the project
Before venturing into any kitchen renovations, you must first decide on the project's scope. You most likely need to answer the question, "What changes do I want to see in my kitchen?" Once you know what you want to change, you can start planning your budget and timelines. Kitchen remodeling can be a big project, so it's essential to have a clear plan before starting any work.
Kitchen remodeling can be costly, so it's essential to know your budget before starting any work. To begin, figure out how much you can afford to spend on the project, then allocate money accordingly. It's a practical idea to set aside funds for any unforeseen expenditures that may occur throughout the remodeling process. It will prepare you for unforeseen circumstances and help keep your kitchen remodeling project on track.
Of course, you want your kitchen done in no time. However, rushing through a remodel can often lead to mistakes and stress. Therefore, it's essential to set a realistic timeline for the project. Work with the contractor to devise a timeline that works for both of you. You must include potential days of delay.
Choose the Right Kitchen Remodeling Company
When it comes to kitchen remodeling, choosing a reputable and experienced company is crucial. So, take your time in finding the right kitchen remodeling company that is one for you. Then, research each company thoroughly and ask for referrals from friends or family members who have had similar work done.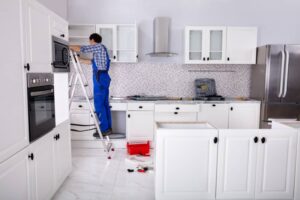 Sometimes what you ideally wanted doesn't always turn out the way you wanted it to be. So, managing your expectations when going into a kitchen remodeling project is essential. Have realistic expectations and be prepared for anything that might come up during the renovation process. Please discuss with your contractor what you want and be open to their suggestions. Through effective communication, you can ensure that your kitchen remodeling project turns out just the way you wanted it.
Kitchen renovations might be a big job, but they can be a success with careful preparation and execution. By following these five practical tips, you can achieve your dream kitchen in no time. If you're looking for a reputable and experienced kitchen remodeling company, look no further than Nu Kitchen Designs. They specialize in kitchen renovations and will work with you to create the kitchen of your dreams. See their website today, or you may call them at 407-731-4700 to learn more about their services.