Are you tired of the same old wardrobe? Want to get more out of the clothes you have? A custom closet is a great option to make the most of your space and help you go beyond the ordinary. At Nu Kitchen Designs, they offer high-quality but affordable custom closets made for a fraction of the cost of their competitors. In addition, they can design a closet tailored to your needs, style, and budget.
But you might ask, "Is it truly worth it to go with a custom closet if I'm only renting my house?" "Doesn't having such a little area necessitate that I make any changes at all?"
The answer is a resounding YES! Here are a few of the practical truths why switching to a custom closet may be the most acceptable decision you'll ever make, regardless of how small or large your area is: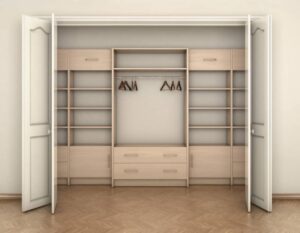 See Everything You Own at Once with a Custom Closet
One of the best things about custom closets is that you can see everything you own at once, making it much easier to get dressed in the morning or find what you're looking for when you need it. In addition, you will not have to search through a pile of clothing again or be frustrated because you can't locate anything!
You Can Maximize Your Space
Closets that are customized might help you get the most out of your workspace with a limited area. Look no further! Nu Kitchen Design is the best custom closet company in Orlando. A team of experts will develop a design that maximizes your storage and makes the most of your square footage so you can have the closet of your dreams without moving to a bigger house!
Help You Organize Your Clothes by Season
If you're tired of having to pack away your summer clothes when winter comes or vice versa, customized closets can help. You can have a place for everything and put your off-season clothes out of sight but still within reach. And you'll never have to pack away your clothes again!
You Can Choose Your Style
You can go with a custom closet company to help design a custom closet that matches your style perfectly. It may be from traditional, classic, modern, or contemporary design. There's a style for everyone.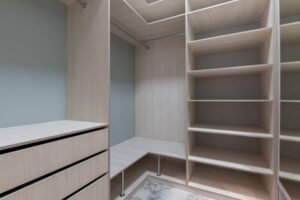 You'll Have a Cabinet Maker on Your Side.
When you work with the best custom closet company Orlando, you'll have a cabinet maker on your side who can help you create the perfect custom closet for your needs, style, and budget. They understand the challenges that come with small spaces and will work with you to create that's both functional and stylish. So don't be afraid. Discuss with them what you're looking for in a custom closet, and they will take care of the rest!
Making the switch to custom closets is a great way to get more out of your clothes, giving you the peace of mind to live a happier, stress-free life. So, what do you have to lose? Customized closets are a great way to give your wardrobe a new lease of life.
Overall, custom closets are a great way to make a home seem more like your own. You don't have to settle for minimalistic, boring closets that ultimately just collect dust. If you're feeling intimated at the prospect of changing up the closet in your rental, remember this: sometimes less really is more. Going with a smaller, more streamlined custom closet can actually end up saving you money in the long run and make your space seem larger than ever. So if you're thinking about it, then Nu Kitchen Designs has a solution waiting for you!