Many homeowners prioritize upgrading their kitchen when it comes to home improvement projects. The kitchen is a central hub for daily living and entertaining, and upgrading it can increase the value of your home. Investing in kitchen upgrades can be a wise choice if you want to sell or improve the space. With the proper kitchen renovation, you can make your cooking space more efficient and attractive. 
If you're planning to upgrade your kitchen, there are several essential factors you should consider. These include your budget, timeline, and required materials. To ensure a successful remodel, it's best to work with a reputable kitchen remodeling company that can complete the project on schedule. Below, you'll find some top kitchen upgrades to help increase your home's value.
The Importance of Kitchen Upgrades
Kitchens are important areas of the home, often described as its heart. It is where food resides, essential talks take place, and memories unfold. Therefore, renovating the kitchen can significantly enhance the value of the home. 
Moreover, kitchen upgrades can also help to: 
Increase the energy efficiency of your cooking space.

 

Improve the functionality and flow of the room.

 

Enhance the overall aesthetics of your kitchen.

 

Make it easier to clean and maintain your appliances and countertops.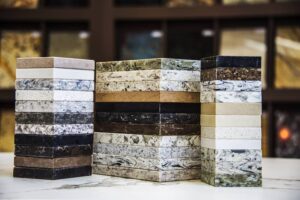 Upgrading Cabinets and Countertops
To upgrade your kitchen, consider investing in new quality cabinets and countertops. Upgrading them can significantly impact the overall appearance and ambiance of the space. When choosing cabinets, it's essential to consider their style, color, and material. Select ones that complement your kitchen's overall look while providing sufficient storage space. For countertops, use a durable, low-maintenance, and visually appealing material. 
Choosing the Right Cabinets
Selecting cabinets for your kitchen involves considering various factors. You must choose functional cabinets that offer sufficient storage space and match your kitchen's design. The commonly used materials for kitchen cabinets are wood, laminate, and thermofoil. Wood cabinets are traditional and can give your kitchen a warm and unique look. On the other hand, laminate and thermofoil cabinets are more affordable than wood and come in various colors and styles. 
Selecting the Perfect Countertops
Selecting a countertop involves considering several materials, such as granite, quartz, and marble, each with strengths and weaknesses. Granite comes in various patterns and hues, is low-maintenance, and is long-lasting. Quartz is effortless to clean, stable, and durable. Marble is wealthy and sophisticated, yet it requires some maintenance and can augment your home's value. 
Updating Kitchen Appliances
Upgrading your kitchen appliances is crucial for improving your kitchen. Old and outdated appliances are not only unattractive but also consume a lot of energy, which can be expensive. Energy-efficient models can save you money on your utility bills and increase the value of your home. Moreover, smart appliances add convenience and efficiency to your kitchen as you can control them remotely from your smartphone or tablet. You can turn the oven or adjust the refrigerator's temperature from anywhere. 
Energy-Efficient Appliances
When you are picking out new kitchen appliances, choosing ones that are energy-efficient is a good idea. These appliances use less energy than older models, which can help lower your energy costs. Look for Energy Star-certified appliances that meet the US Environmental Protection Agency's energy efficiency requirements. 
If you're considering kitchen upgrades, go for smart appliances, which are gaining popularity among homeowners. Controlling these appliances is possible through your smartphone or tablet, which adds convenience and efficiency to your kitchen. Examples of smart appliances include refrigerators with cameras, ovens with voice control, and dishwashers that function remotely. 
A backsplash is a decorative element that adds style to your kitchen and protects your walls from stains and food splatters. You can choose from various materials for your backsplash, such as ceramic tile, glass, and natural stone, depending on the style and color of your kitchen. It's essential to consider each material's durability and maintenance requirements before deciding. 
Adding Additional Lighting
Installing proper lighting can significantly improve the appearance and functionality of your kitchen. Adding additional lighting sources can brighten up your kitchen and make it more functional. You can install under-cabinet lighting to light up your countertops and simplify food preparation. Moreover, consider hanging pendant lights over your kitchen island for a stylish makeover. 
One way to refresh the look of your kitchen upgrades is to improve the flooring. Hardwood flooring is an excellent option as the material adds warmth and character to any room. Another option is porcelain tiles, which are long-lasting and easy to maintain. There are many color and pattern choices available for porcelain tiles. 
Incorporating a Kitchen Island
If you want to enhance the appearance and practicality of your kitchen, consider adding a kitchen island. A kitchen island can serve as extra storage, a spot for meal preparation, and even a seating area for socializing with guests. Before choosing a kitchen island, consider your kitchen's size and layout, as well as your preferences and requirements. 
Replacing Hardware and Fixtures
Upgrading your kitchen's hardware and fixtures will help improve the space. By replacing cabinet handles and drawer pulls, you can transform the look of your cabinets. Similarly, upgrading your sink and faucet can enhance your kitchen's style and functionality.
Upgrading your kitchen's hardware and fixtures will help improve the space. By replacing cabinet handles and drawer pulls, you can transform the look of your cabinets. Similarly, upgrading your sink and faucet can enhance your kitchen's style and functionality.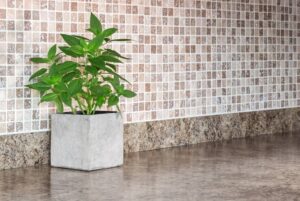 Benefits of Hiring a Professional
Although some kitchen upgrades are feasible as a DIY project, there are instances where the aid of a professional is necessary. Nu Kitchen Designs is an example of a professional that can guarantee the right and quick completion of the job. In addition, they can offer valuable advice and skills on the most suitable materials and design options for your kitchen.
Investing in kitchen upgrades is a wise decision for homeowners who wish to increase their property's value. Renovating your cabinets and countertops, updating the appliances, installing a backsplash, adding more lighting, replacing the flooring, adding a kitchen island, upgrading the fixtures and hardware, and freshening up the decor with new paint are all effective techniques for modernizing your kitchen's appearance. Employing professional kitchen remodelers will ensure efficiency and accuracy.