As a premier kitchen remodeling company in Orlando, we take our work very seriously. We have a passion for bringing your dreams to life and creating the best bathroom remodel or kitchen renovation for your space and budget. We also understand that every project is different, things like theme, colors, materials, budget, floorplan, time constraints, and pre-existing furnishings (and many more factors) make each project its own unique challenge. Bathroom contractors or kitchen remodeling company that don't understand – or don't value – these differences per project can end up running up your bill while delivering less value than you've paid for. With that said, we want to help you know what to look for when searching for the best kitchen remodeling company.
Here's the things to look for:
If you take a look at our home page you'll see we not only have our 5-star rating status posted (what can we say – we're proud of that!), but also a revolving wheel of our google reviews right there in the middle of the page. This means that when looking through our page you can see exactly what people are saying about us in real reviews as opposed to quotes or claims that you have to take our word on. Any local kitchen remodeling company worth its salt will be more than happy to have transparent reviews accessible to any potential customers.
2. Licensing and Certifications
Depending on your location, kitchen remodeling company contractors may be required to obtain licenses and register with the state/county as well as obtain a variety of certifications in order to lawfully perform different scopes of work. Be sure to ask the company or contractor you're considering about any licenses and certifications they have, as well as whether they will be responsible for obtaining any permits necessary to do the work on your property. You don't want to have to shut down your project because an unknowledgeable company didn't obtain the correct permits.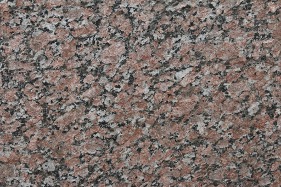 3. Variety of skills and options
One of our biggest pride and joys is our showroom. This is where our cabinet makers and cabinet refinishers showcase their various skills, and we display the various styles, designs, and materials that we have as an option for your project. You'll find that the best kitchen remodeling company will always have a variety of options for you to choose from, while not claiming to be an expert in everything.
4. Open communication and contracts
Repeat after me: get it in writing. Before any work begins, you want to be sure that you and the contractors you choose are on the same page about the scope of work, labor and materials costs, and the style and designs. You'll want to look for someone who is very open about anything that could affect the timing, scope, or price of the project, and is accommodating in finding a solution that works for you.
5. Kitchen Remodeling Company must Provide quote
This might go without saying, but before committing to a work proposal, you want to have at least an idea of what you're getting into. Have a budget in mind, and ask several kitchen remodeling contractors to give you itemized and detailed quotes. This way you'll know where you're able to splurge or make cuts, depending on your project. In addition, it'll make comparing labor costs and miscellaneous fees among different remodeling companies easier.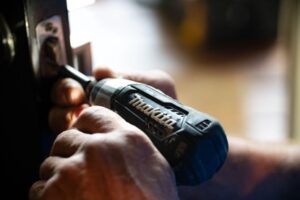 6. Has extensive portfolio and references
As seen on our gallery page, the best kitchen remodeling company will always have an extensive portfolio that you're able to browse through. Looking through a company's portfolio will not only give you an idea of the custom cabinet solutions and custom vanities that the contractor offers, but it will give you an overall idea of the styles they specialize in and the sorts of projects they've undertaken. In addition to this, don't be afraid to ask for references. The remodeling business is a business primarily based on word of mouth, so contractors are well versed in keeping their client contact information up to date and regularly touching base. Ask them for references for similar projects or their most recent projects and reach out. 
Choosing a kitchen remodeling company can seem daunting at first, but with a little patience and due diligence, you can be sure to pick the best fit for you. Looking for a company with over 20 years of experience that excels at creating unique spaces within a budget that works for you? Call us at Nu Kitchen Designs, and we'll be happy to walk you through our process and answer any questions you may have.