Common misconceptions about kitchen and bathroom remodeling can often deter homeowners from taking on such projects. If you're considering a kitchen or bathroom renovation, working with a professional contractor can help set your expectations and give you confidence in the outcome.
But admittedly, myths about remodeling can make the process seem more daunting than it is. So before you start your next project, here are a few myths about kitchen and bathroom remodeling to keep in mind.
Myth 1: Kitchen and bathroom remodeling is always expensive.
Misconceptions like this are common when it comes to remodeling. While it's true that a full-scale renovation can be costly, there are ways to save money and still get the kitchen or bathroom of your dreams. The great thing about working with professionals is that they can fit a plan that will work with your budget. It is where communication plays a vital role at the beginning of the negotiation, as both parties will have the chance to set proper expectations and avoid any misunderstandings later on.
Myth 2: The process is always stressful.
Like any other home improvement project, remodeling your kitchen or bathroom can come with its fair share of challenges. But that doesn't mean the entire experience has to be stressful. One way to minimize stress is to be as prepared as possible before the work starts. It means having a clear vision of how you want your new space to look and communicating that with your contractor. It's also important to factor in a buffer zone in your budget in case of any unexpected challenges.
Myth 3: It is more expensive to replace your kitchen cabinets than to reface them.
It can be costly if your idea of a kitchen remodel is extensive sanding, working with chemicals, and painting the cabinets yourself. Refacing kitchen cabinets requires a lot of work; if you're paying someone to do it, that bill can start to add up quickly.
If you want to change your cabinets' style, know that you will need all new doors. If your cabinet boxes are a unique size, then these custom-built doors may be expensive to construct. All in all, this process could end up costing nearly as much as having an entirely new set of custom closets or cabinets built from scratch.
A kitchen remodeling service can help you get a brand-new set of cabinets for a surprisingly low price. New cabinets are advantageous because they don't have the issues old ones traditionally do, like doors that won't close or creaking sounds at night.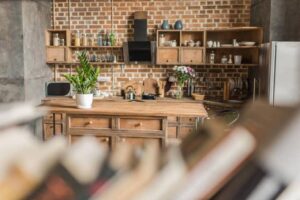 Myth 4: After a bathroom remodels, your bathroom will appear larger.
It is true if your bathroom's wall tears down during remodeling. However, if your bathroom's wall stays in the same place, then the bathroom may not appear that much more significant to you. The main reason is that old bathrooms often have a lot of wasted space. After the remodeling process, you will eliminate this wasted space, things will be more organized, and your bathroom will feel more spacious.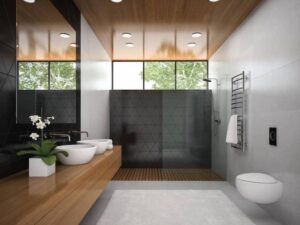 Myth 5: You Should Keep Your Designs Up-To-Date
Are the latest trends you see on the internet cause you a feeling of design doubt? It's okay to be hesitant about making your home look stuck in a time warp. However, you also don't want your home to look like it just existed yesterday – or that it will be outdated in a few years.
A good rule of thumb is choosing timeless designs that won't fade out of style soon. For example, classic white subway tile is always in style, no matter the latest trends. Also, these latest trends may promise a more convenient day-to-day life in your home, but not all of them genuinely add value to your home. For example, do you need that high-tech fridge with a built-in computer? Probably not. It's essential to be mindful of what you're spending your money on and consider how long you'll use it.
Many people believe in myths surrounding kitchen and bathroom remodeling. Still, you can avoid these stressful surprises by being prepared and doing your research before starting any project in your home.
Bathroom and kitchen remodeling is a challenging process, especially if you don't have any guidance. That's why it's crucial to work with a qualified company that can offer support at every step, like Nu Kitchen Design. If you're planning on doing some remodeling in your home, make sure you steer clear of these myths! Work with a qualified kitchen and bathroom remodeling company instead to get great results that will last.